Galvalume Steel Coil/55% Al-Zn alloy-coated steel coil/GL
Product Detail
Product Tags
The aluminum-zinc alloy for 55% Al-Zn alloy-coated steel coils consists of 55% aluminum, 43.4% zinc and 1.6% silicon, solidified at 600ºC high temperature. The whole structure is a quaternary AI-Fe-Si-Zn compound which becomes a protection layer on the steel sheet to prevent penetration of corrosive factors effectively. The coating thickness is uniform, the adhesion is strong, the processing and molding are not peeling, corrosion-resistant, and the surface is treated with fingerprint resistant oil coating to make it more corrosion-resistant and durable. Besides, our galvanized steel sheets are economic and functionally diverse, meeting the requirements of different environments and applications and provide high added value for various combination of products.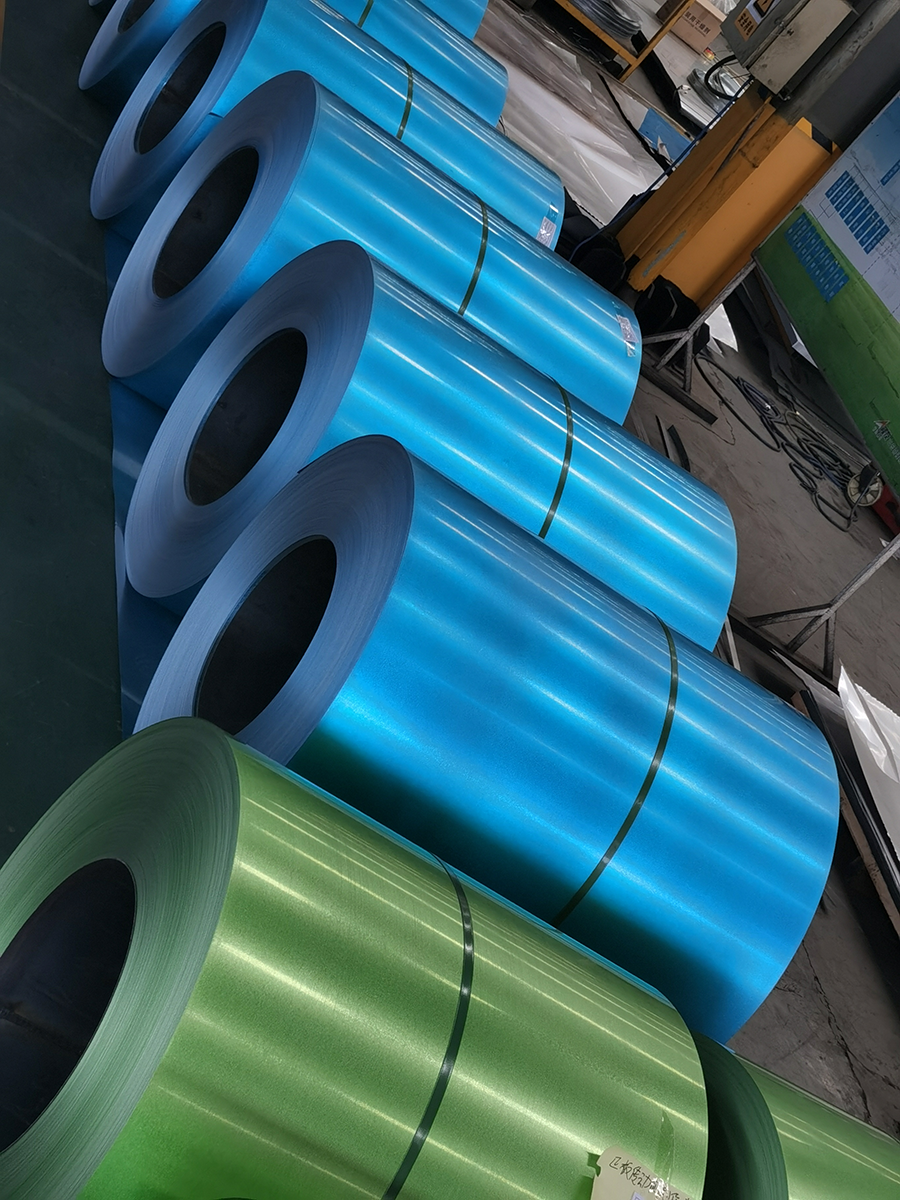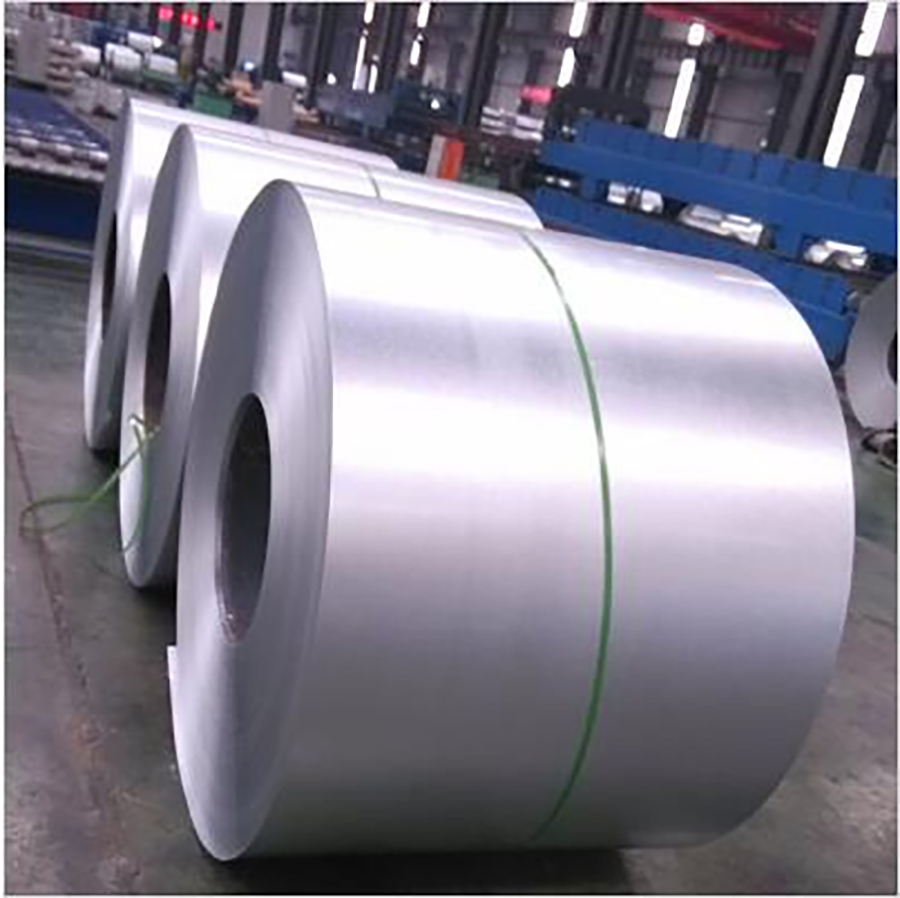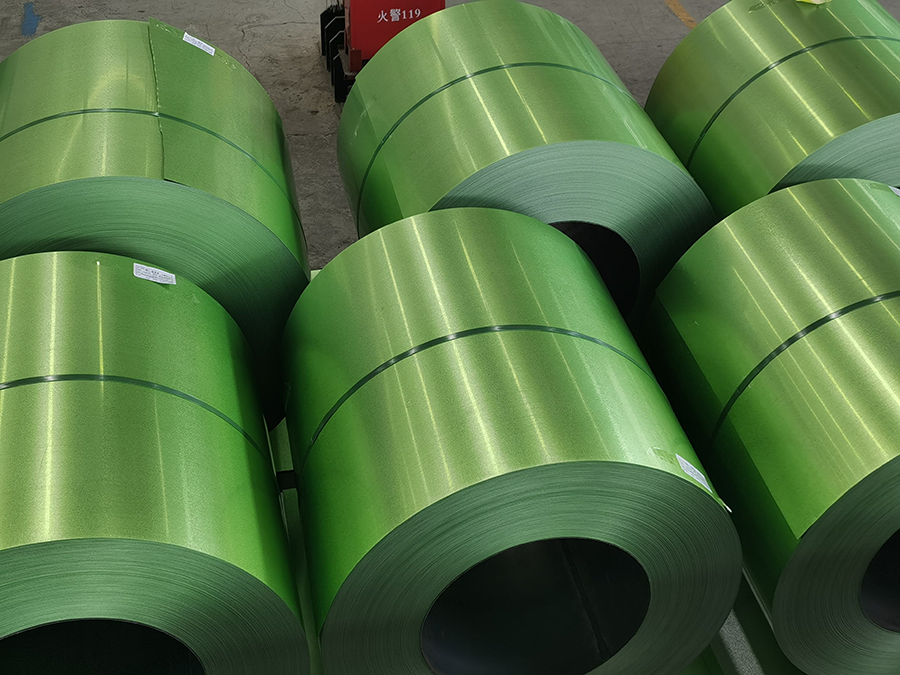 Thickness: 0.13mm-0.50mm
Width:750mm-1250mm
Coating: AZ40-AZ150 Anti finger printing
1. Heat reflectivity:
The Al-Zn alloy-coated steel sheet has a high thermal reflectivity and is twice that of a galvanized steel sheet, and it is often used as a heat-insulating material.
2. Heat resistance:
Aluminum-zinc alloy steel sheet has good heat resistance and can withstand high temperatures of more than 300 degrees Celsius. It is similar to aluminum-plated steel sheet's high-temperature oxidation resistance and is often used in chimney pipes, ovens, luminaires and fluorescent lamp shades.
3.Corrosion resistance:
The corrosion resistance of galvanized steel coils is mainly due to the protective function of aluminum. When zinc is worn, aluminum forms a dense layer of aluminum oxide that prevents the corrosion-resistant substance from further corroding the interior.
4. Economical:
Because the density of 55% AL-Zn is lower than that of Zn, the area of the galvanized steel sheet is 3% larger than the area of the steel sheet when the weight and the thickness are the same.
5. Aluminized zinc steel plate has a silvery white gorgeous surface.
6. Al-galvanized steel sheet and galvanized steel sheet have similar processing performance and spraying performance.
Buildings: roofs, walls, garages, soundproof walls, pipes and modular houses, etc.
Automotive: muffler, exhaust pipe, wiper attachment, fuel tank, truck box, etc.
Appliances: refrigerator back, gas stoves, air conditioners, electronic microwave ovens, LCD borders, CRT explosion-proof band, LED backlight, electrical cabinets, etc. Agriculture: piggery, chicken house, granary, greenhouse pipe, etc.
Others: Heat insulation cover, heat exchanger, dryer, water heater, etc.
Our daily production tonnage is more than 1000 tons, and our inventory is guaranteed to be more than 5000 tons, so as to ensure that the customer's products can be delivered in the shortest time. We will oil all the inventory and pack plastic film to achieve short-term inventory without any impact. Our delivery time is generally about 7-15 days. All products are packed and warehoused after passing the inspection, and delivered in one order. You don't have to worry about the quality and transportation of the goods at all.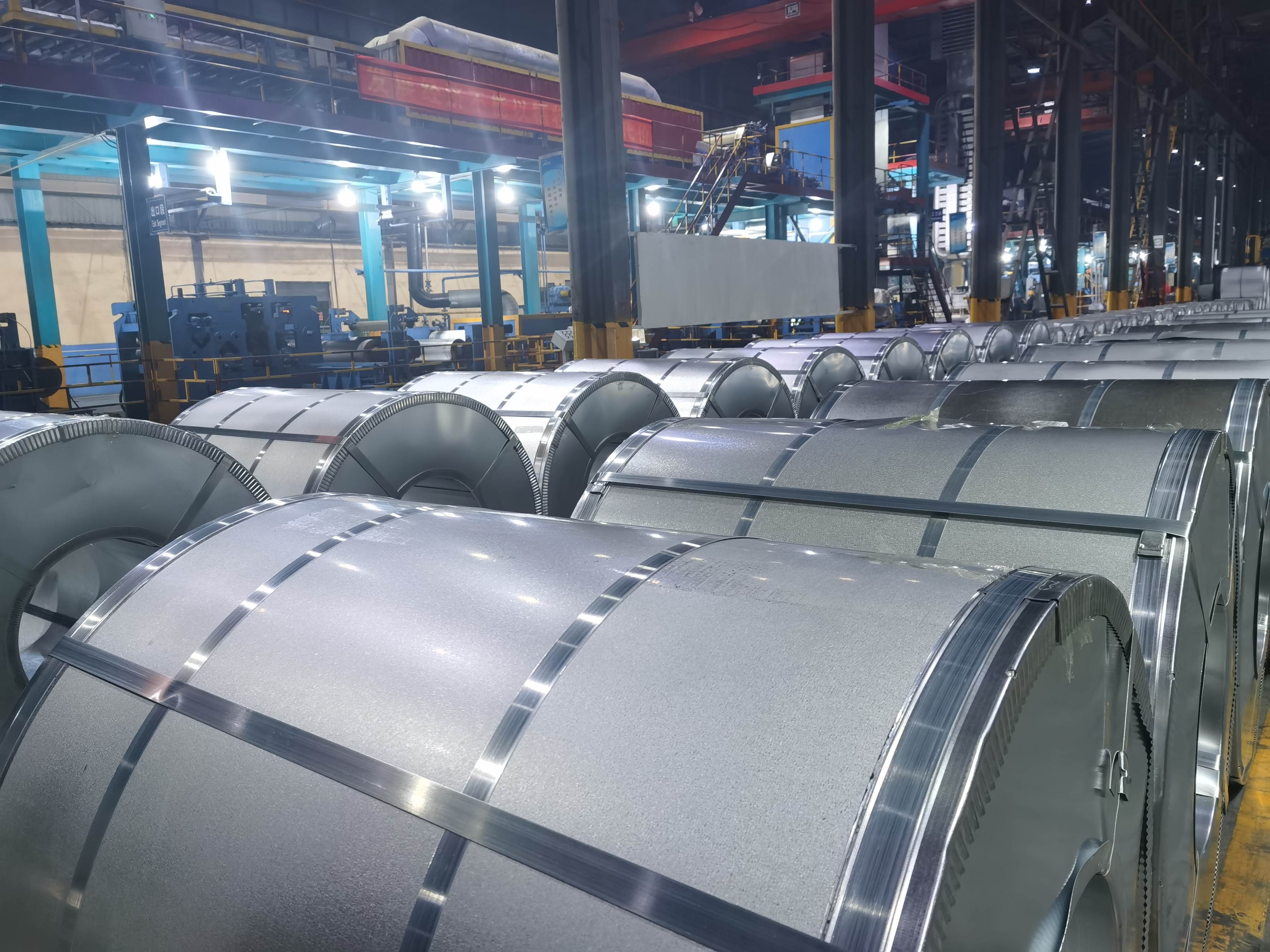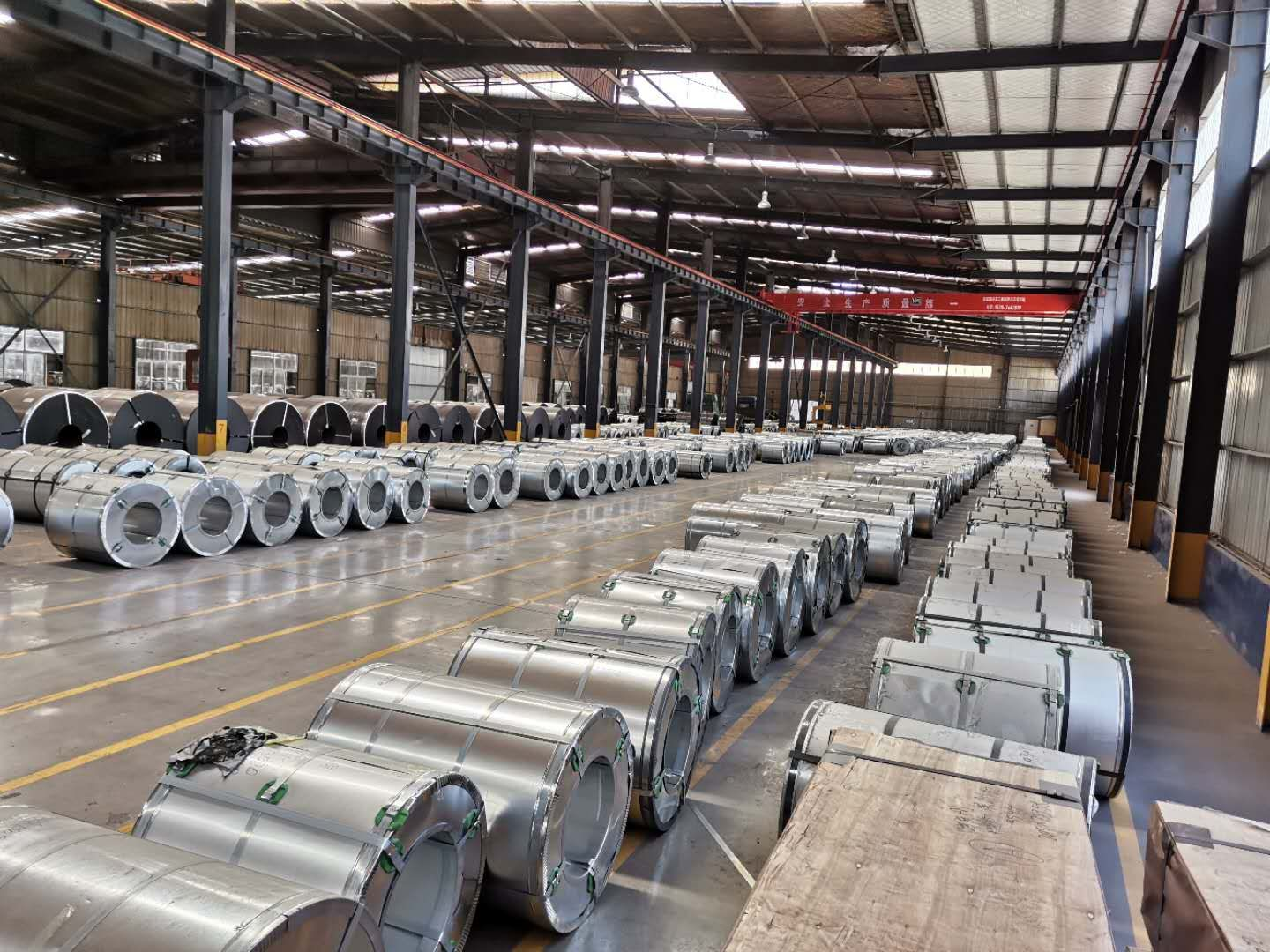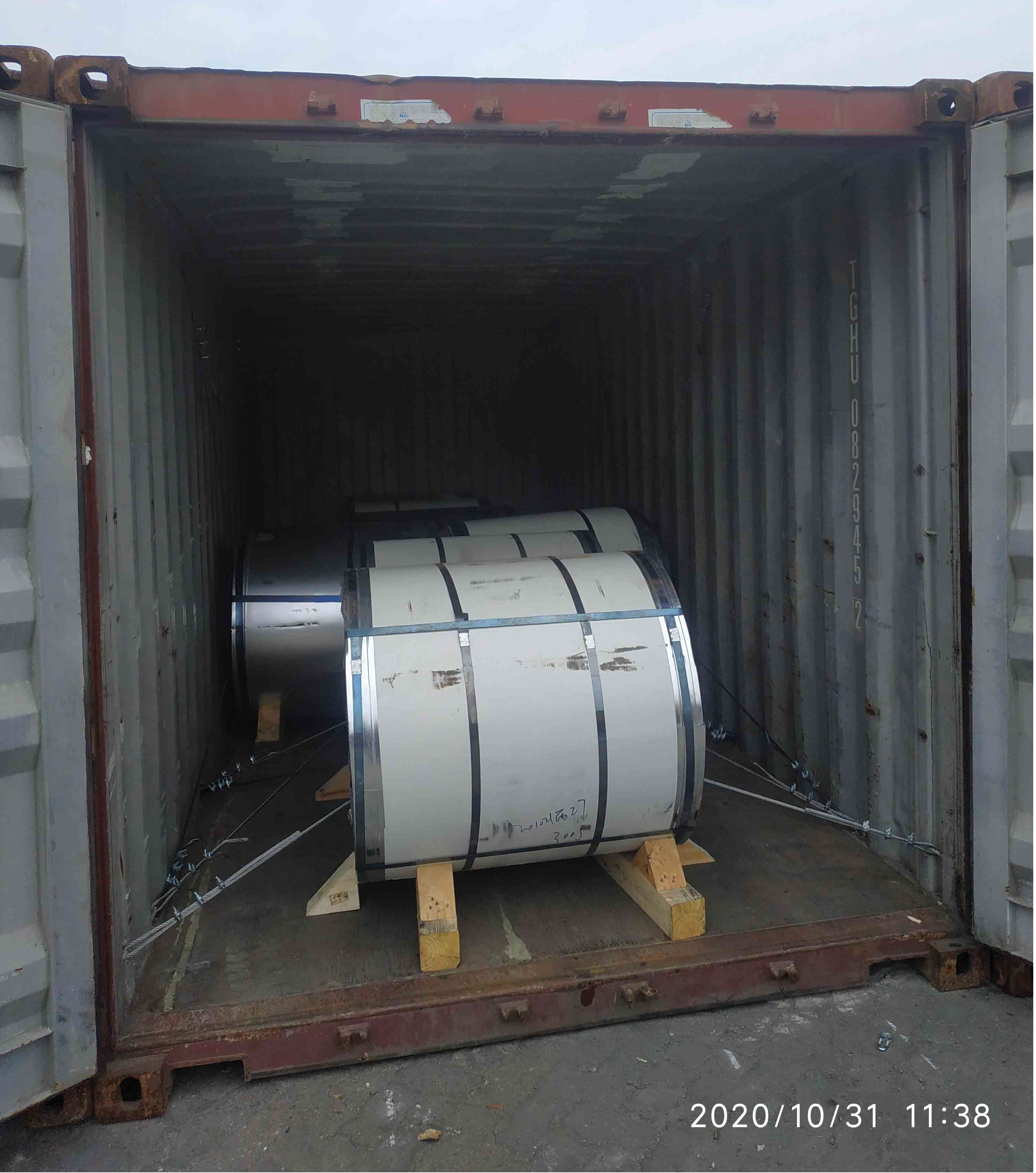 ---
---