Product name: Hot Dipped Galvanized Steel Coil/Zinc Coated Steel Coil/GI
Product Detail
Product Tags
Hot dip galvanizing process
Finished pickling - Washing - Adding plating solution - Drying - Hanging plating - Cooling - Chemicals - Cleaning - Grinding - Hot dip galvanized finish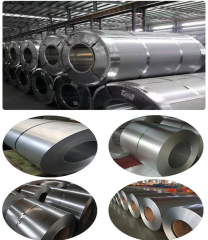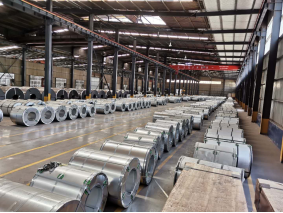 1.Anti corrosive:13 years in heavy industrial areas,50 years in the ocean,104 years in the suburbs and 30 years in cities.
2. Economic:The cost of hot-dip galvanizing is lower than that of other coatings.
3.Reliable:The zinc coating is metallurgically bonded to the steel and forms part of the steel surface,so the coating is more durable.
4.Strong toughness:The galvanized layer forms a special metallurgical structure that can withstand mechanical damage during transportation and use.
5.Comprehensive protection:Every part of the plated piece can be galvanized,and is fully protected even in depressions,sharp corners,and hidden places.
6.Save time and energy:Galvanizing process is faster than other coating methods.

1.Building industry: Garage doors,warehouse,building roof,the volume curtain,gate,industrial packaging,building components and accessories and so on.
2.Household appliances: Refrigerators,washing machines,microwave ovens, air conditioning, instrument cabinet.
3.Furniture:  Wardrobe,office equipment,cooking appliance
4.The transport industry:  Automobile components,bicycle parts,body of railway coaches.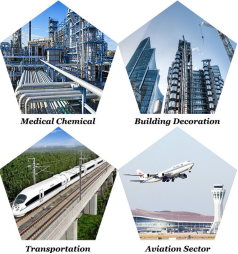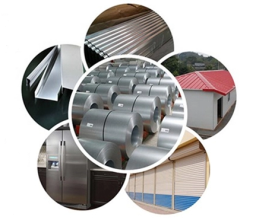 Our Equipment advantages:
1. High product quality: The product fully complies with GB3091-84 and BA139=87-87 standards.
2. High degree of automation: the system uses PC program control, equipped with frequency control.
3. High production efficiency: Double-entry and double-out, with an annual output of 3.04 million tons.
4. Low production cost: Advanced iron-plating agent is used to ensure that the content of divalent iron ions in the solvent is less than 0.6 g/L for a long time. This technology will reduce the production of zinc by 5-10 kg per ton of product and use coal gas. As a fuel.
5. Zinc pot long service life: the use of reflective wall heating, the pan body heat evenly, corrosion slows down.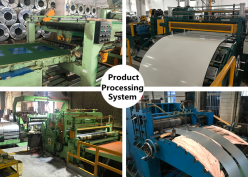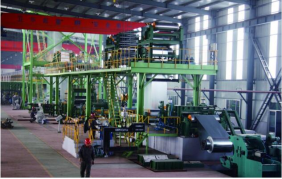 Transport&Loading Advantages:
Sea worthy packing: a water proof paper + an inhibitor film+ a steel sheet cover with steel edge protectors and sufficient steel straps or customized according to the need to develop different ways.
We have longterm cooperated seafreight forwarder who is one of the main agents of shipping line such as MSK,MSC,CMA,ZIM,COSCO,EMC, HPL etc to help save time and cost for customers.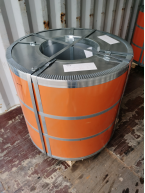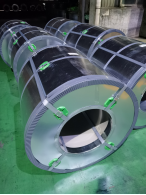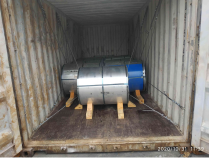 ---
---